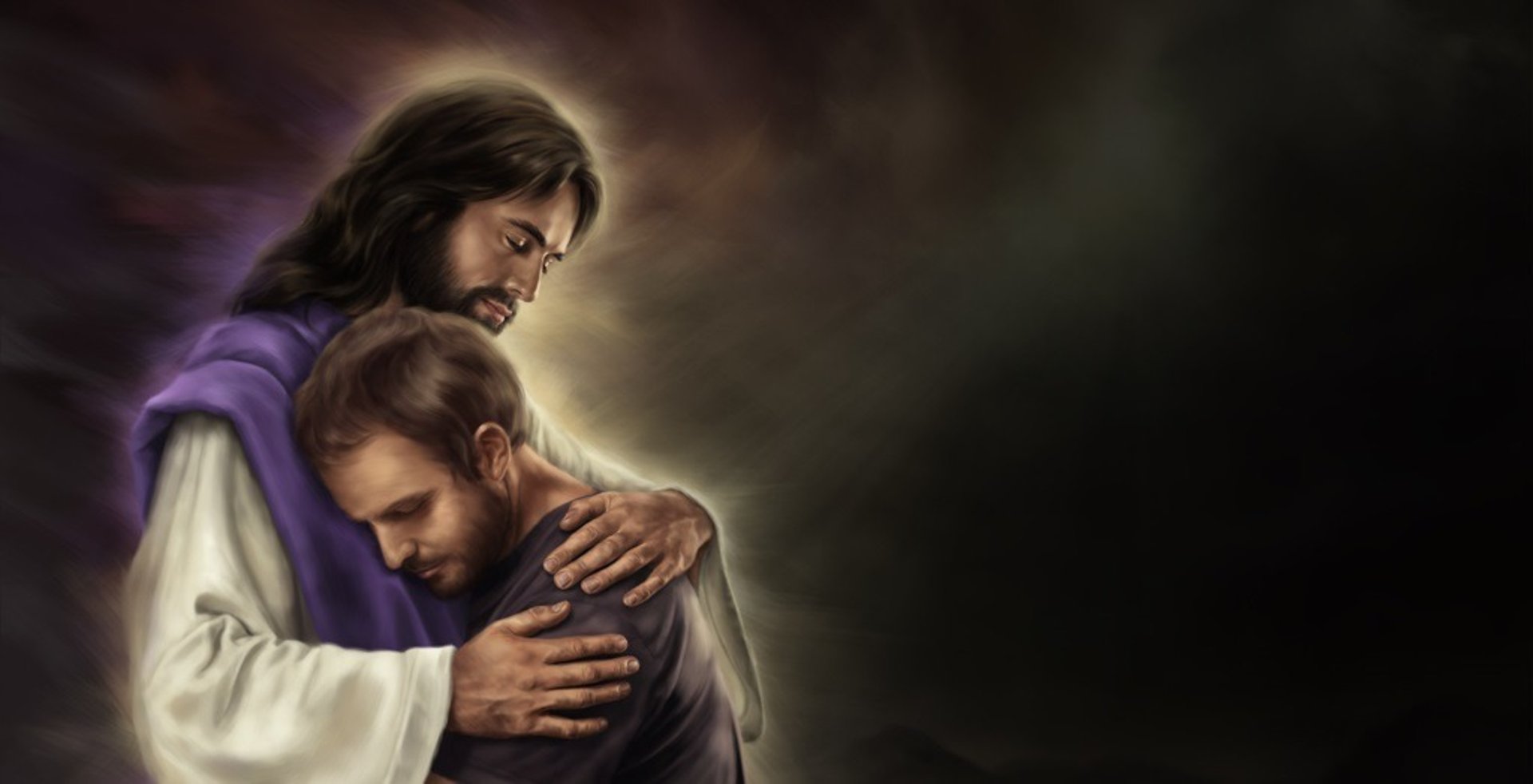 Search For Certainty
Bible Studies
20. Growing as a Christian

Practical Christianity in Today's World
The more we know Jesus, the more we long to be like Him. As we understand Jesus' kindness, His tender compassion, His gracious forgiveness, and His steadfast loyalty to the Father's will, our own hearts are drawn to the one we most admire. The Christian life involves both coming to Jesus and growing in Jesus. It involves forgiveness and restoration. Jesus longs to forgive our sins, removing the guilt and condemnation of the past. His acceptance, forgiveness, and love help us to grow in Him. He desires to rebuild our lives. In this lesson we will learn God's way of making us whole again.



01. What promise does God give to His people?
Hebrews 8:10
For this is the covenant that I will make with the house of Israel after those days, says the LORD: I will put My laws in their mind and write them on their hearts; and I will be their God, and they shall be My people.
Note
God promises to do something for us that we cannot do for ourselves. He says, "I will give you a new heart." God promises to work miracles inside of us.

02. How can our faith increase?
Romans 10:17
So then faith comes by hearing, and hearing by the word of God.

03. What do God's amazing Bible promises accomplish in our lives?
2 Peter 1:3–4
03. as His divine power has given to us all things that pertain to life and godliness, through the knowledge of Him who called us by glory and virtue,
04. by which have been given to us exceedingly great and precious promises, that through these you may be partakers of the divine nature, having escaped the corruption that is in the world through lust.

04. Why are some people not benefitted when they study the Bible?
Hebrews 4:2
For indeed the gospel was preached to us as well as to them; but the word which they heard did not profit them, not being mixed with faith in those who heard it.
Note
For a person to receive benefit from reading the Bible, it must be personally applied by faith. Place yourself in every story. Believe that God will accomplish miraculous changes in your life as you read His Word.

05. What is the essence of eternal life?
John 17:3
And this is eternal life, that they may know You, the only true God, and Jesus Christ whom You have sent.

06. When we know Jesus, what is the longing of our hearts?
John 8:29
And He who sent Me is with Me. The Father has not left Me alone, for I always do those things that please Him."
Hebrews 10:7
Then I said, 'Behold, I have come - In the volume of the book it is written of Me - To do Your will, O God.' "
Note
We long to do His will. Faith is not believing that God will do whatever we want; it is seeking what the Father wants, as Jesus did in Gethsemane.

07. What hinders our growth in Christ and a close relationship with Him?
Isaiah 59:1–2
01. Behold, the LORD's hand is not shortened, That it cannot save; Nor His ear heavy, That it cannot hear.
02. But your iniquities have separated you from your God; And your sins have hidden His face from you, So that He will not hear.
Note
Known sin is an obstacle in a full relationship with Jesus. When we continually turn our backs on Him, we cannot fully see His face.

08. Who is the originator of all our temptations?
Matthew 4:1
Then Jesus was led up by the Spirit into the wilderness to be tempted by the devil.
John 8:44
You are of your father the devil, and the desires of your father you want to do. He was a murderer from the beginning, and does not stand in the truth, because there is no truth in him. When he speaks a lie, he speaks from his own resources, for he is a liar and the father of it.

09. What assurance does Jesus give us when we face temptation?
1 Corinthians 10:13
No temptation has overtaken you except such as is common to man; but God is faithful, who will not allow you to be tempted beyond what you are able, but with the temptation will also make the way of escape, that you may be able to bear it.

​10. Since Jesus met all the temptations of Satan on our behalf, what does He invite us to do?
Hebrews 4:14–16
14. Seeing then that we have a great High Priest who has passed through the heavens, Jesus the Son of God, let us hold fast our confession.
15. For we do not have a High Priest who cannot sympathize with our weaknesses, but was in all points tempted as we are, yet without sin.
16. Let us therefore come boldly to the throne of grace, that we may obtain mercy and find grace to help in time of need.

11. Where does our confidence to grow as Christians come from?
1 John 5:14–15
14. Now this is the confidence that we have in Him, that if we ask anything according to His will, He hears us.
15. And if we know that He hears us, whatever we ask, we know that we have the petitions that we have asked of Him.
Philippians 1:6
being confident of this very thing, that He who has begun a good work in you will complete it until the day of Jesus Christ;
Note
Our Lord promises to provide us with the power for Christian living. We can have absolute confidence that when we ask for His power and His Spirit to do His will, He will gladly give us what we long for (Luke 11:13).

12. Where do we find strength for Christian living?
Mark 1:35
Now in the morning, having risen a long while before daylight, He went out and departed to a solitary place; and there He prayed.
Matthew 7:7
Ask, and it will be given to you; seek, and you will find; knock, and it will be opened to you.
Jeremiah 29:13
And you will seek Me and find Me, when you search for Me with all your heart.
Note
We discover strength for Christian living by seeking God in prayer. Prayer opens out hearts to God to receive His strength.

13. When we cry out to God on our in our times of deepest need, what promise does He give us?
Philippians 4:19
And my God shall supply all your need according to His riches in glory by Christ Jesus.

14. If we feel we are too weak or the struggle is too great, what encouraging promise is ours?
Philippians 4:13
I can do all things through Christ who strengthens me.

15. What did the author of Hebrews counsel some believers who hesitated attending church?
Hebrews 10:24–25
24. And let us consider one another in order to stir up love and good works,
25. not forsaking the assembling of ourselves together, as is the manner of some, but exhorting one another, and so much the more as you see the Day approaching.
Note
We grow as Christians as we pray, study God's Word, fellowship with other believers, and share our faith. In the book of Acts believers met together to study God's Word and to fellowship (Acts 2:42, 46, 47).

16. What will God's love accomplish in us before Jesus comes?
1 John 3:1–3
01. Behold what manner of love the Father has bestowed on us, that we should be called children of God! Therefore the world does not know us, because it did not know Him.
02. Beloved, now we are children of God; and it has not yet been revealed what we shall be, but we know that when He is revealed, we shall be like Him, for we shall see Him as He is.
03. And everyone who has this hope in Him purifies himself, just as He is pure.

17. Who does Jesus declare Himself to be?
Hebrews 12:1–2
01. Therefore we also, since we are surrounded by so great a cloud of witnesses, let us lay aside every weight, and the sin which so easily ensnares us, and let us run with endurance the race that is set before us,
02. looking unto Jesus, the author and finisher of our faith, who for the joy that was set before Him endured the cross, despising the shame, and has sat down at the right hand of the throne of God.
Note
Jesus declares that He is the author and finisher of our faith. What a promise! We may stumble, but He will never let us go. We may falter, but He will remain steadfast. As we continue trusting, believing, praying, and fellowshipping with God in His Word, we will continue to grow in Christ. As we share His love with others and witness to our family and friends, our own faith will increase.

​Concluding Question
Would you like to commit yourself to Jesus today, and be empowered to share His love with others and allow Him to be the author and finisher of your faith?

FOR FURTHER STUDY
Additional material on how to grow as a Christian:
We grow as Christians if we believe:
- GOD WILL NEVER ALLOW US to be tempted above what we are able to bear (1 Corinthians 10:13).
- GOD HAS PROVIDED STRENGTH for every trial (Philippians 4:13).
- GOD HAS MADE PROVISION for every need (Philippians 4:19).
- GOD HAS PROVIDED FORGIVENESS for every sin (1 John 1:9).
- GOD HAS AN ANSWER to every prayer (Luke 11:9-11; Matthew 7:7).
- GOD HAS A SOLUTION for every difficulty (Hebrews 4:14-16).
- GOD HAS COMFORT for every sorrow (2 Corinthians 1:3-7).